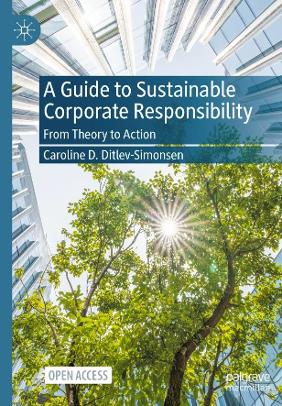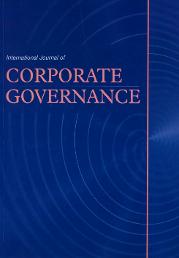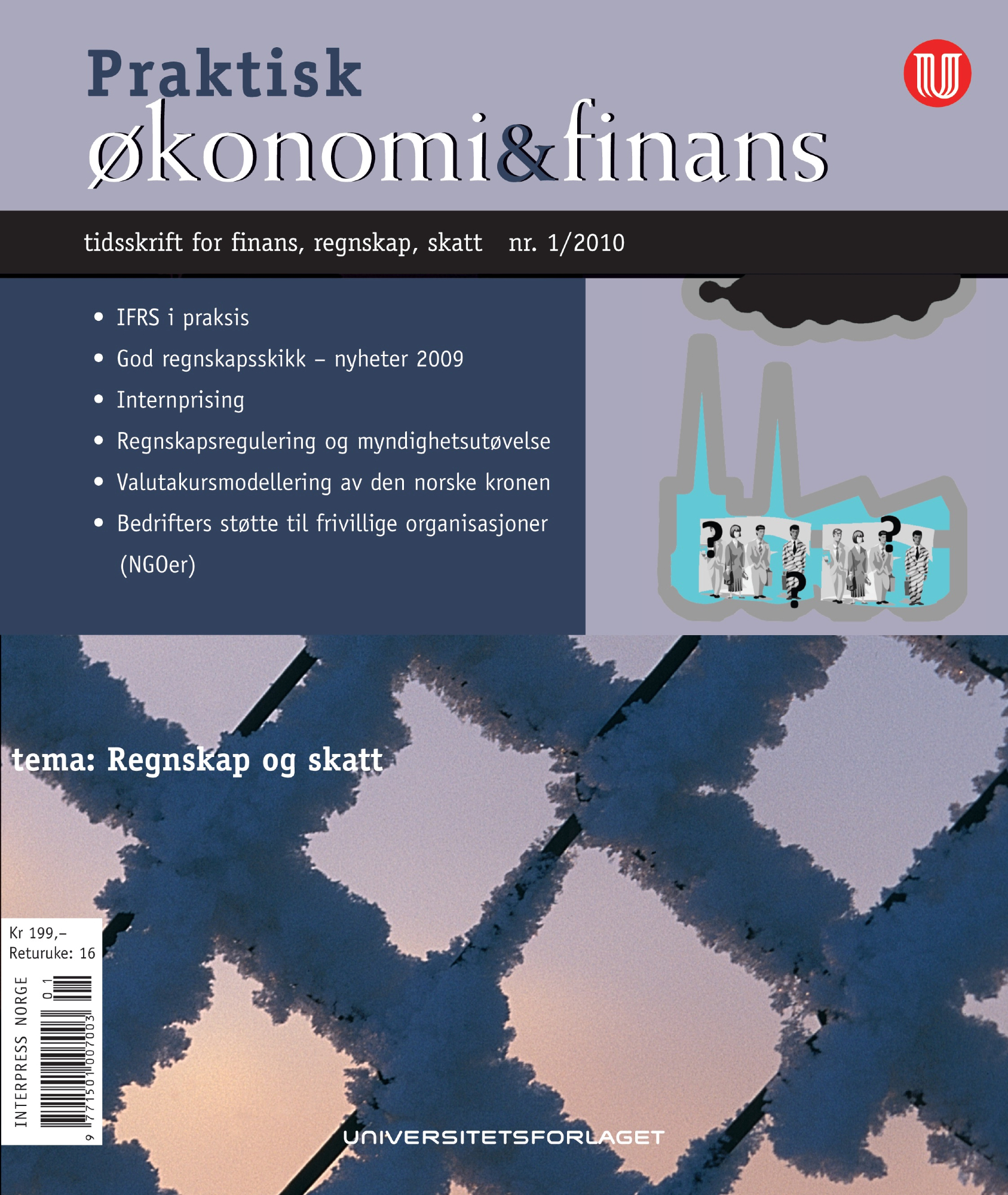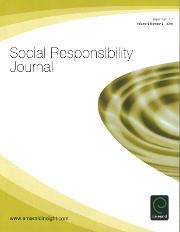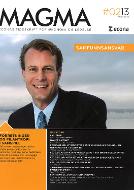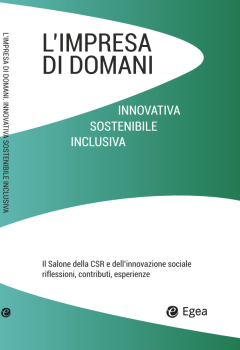 A SELECTION OF ACADEMICAL ARTICLES
A Guide to Sustainable Corporate Responsibility : From Theory to Action | SpringerLink , 2022, palgrave macmillan OPEN ACCESS
Integrering og rapportering om bærekraftsmålene i sparebankstiftelser og mottakere av støtte, Finansiell og ikke-finansiell rapportering,

Gyldendal Norsk Forlag A/S 2020 ISBN 9788205546325

Expectations Versus Applications: Five Years with ISO 26000 in Norway, chapter in book "ISO 26000 - A Standardized View on Corporate Social Responsibility (2018), pp. 195-206

, Caroline D. Ditlev-Simonsen.

Kapitalforvaltning i stiftelser: Styrets oppfatninger av forsvarlig forvaltning, Magma 6/2018 (25.09.2018), s. 72-81,

Caroline D. Ditlev-Simonsen.

Lønnsomt samfunnsansvar, Magma 6/2018 (07.11.2017), s. 22-23, Caroline D. Ditlev-Simonsen.
Dulting - endring i bærekraftig retning med god endringsledelse, Magma 7/2017 (07.11.2017), s. 61-69, Caroline D. Ditlev-Simonsen.
Hvem kjenner til de etiske retningslinjene (code of conduct)? SIRK nr. 2 2017, s. 14-15, Caroline D. Ditlev-Simonsen.
Beyond sponsorship - exploring the impact of cooperation between corporations and NGOs, International Journal of Coporate Social Responsibillity (2017) 2:6, Caroline D. Ditlev-Simonsen.


DOI 10.1186/s40991-017-0017-9

From idealism to profitability, Chapter in book "L'impresa di domani" (2016), pp. 37-40, Caroline D.Ditlev-Simonsen.
Public support for ethical pension funds in Norway?, Beta Scandinavian Journal of Business Research 2/2016 vol. 30, pp. 100-118, Caroline D. Ditlev-Simonsen & Fred Wenstøp.


DOI 10.18261/issn.1504-3134-2016-02-01

Krav til ikke-finansiell rapportering I styrets beretning – hvordan følge opp dette i praksis?

[

Requirements for non-financial reporting in the directors' report - how to follow up this work in practice?

] Kapittel i boken "Moderne forretningsjus III" (2016), ed. Harald B Anderssen og Tore Bråthen, s. 85-98, Caroline D. Ditlev-Simonsen.
The Gap between Attitude and Behaviour in Environmental Protection - the Case of Norway, Chapter in book "Science Based Activism" (2015), ed. PE Stoknes & KA Eliassen,

Caroline D. Ditlev-Simonsen.

The Historical Development of Corporate Social Responsibility in Norway, chapter in book "Corporate Social Responsibility in Europe" (2015), ed. S. O. Idowu, R. Schmidpeter & M. S. Fifka, pp. 177-196, Caroline D. Ditlev-Simonsen.


DOI: 10.1007/978-3-319-13566-3_10

Are Non-Financial (CSR) Reports Trustworthy? A Study of The Extent to Which Non-Financial Reports Reflect the Media' Perception of The Company's Behaviour, Issues in Social and Environmental Accounting (2014) 8:2,

Caroline D. Ditlev-Simonsen.


DOI 10.22164/isea.v8i2.85, (Brage)

Norske og internasjonale regler og initiativ knyttet til samfunnsansvar (CSR),

Praktisk økonomi & finans 3/2014 vol. 30,

Caroline D. Ditlev-Simonsen.


(Brage)
Hva tror de ansatte skal til for motivere til å sykle til og fra jobb?, Magma 3/2014, s.70-82, Caroline D. Ditlev-Simonsen & Fred Wenstøp.
Ledelse av samfunnsansvar (CSR) – hva ønsker de ansatte?, Magma

02/2013

, s. 32-38. Caroline D. Ditlev-Simonsen & Fred Wenstøp.
(Brage)
360 Grader samfunnsansvar, Magma 2/2013, s.16, Caroline D. Ditlev-Simonsen.
Ny proposisjon om samfunnsansvarsrapportering, Magma 2/2013, s.12-14, Caroline D. Ditlev-Simonsen.
CSR and employee motivation, chapter in book "CSR and Beyond – A Nordic perspective" (2013), ed. Atle Midttun, pp. 117-134, Caroline D. Ditlev-Simonsen & Benedicte Brøgger.
The role-play approach to corporate social responsibility (CSR) education: The concept and a step-by-step example, chapter in book "Education and Corporate Social Responsibility: International Perspectives (Development in Corporate Governance and Responsibility)" (2013) vol. 4, ed. J. Ahmad & D. Crowther, pp. 35-56 (ch.3), Caroline D. Ditlev Simonsen.
How stakeholders view stakeholders as CSR motivators, Social Responsibility Journal (2013) 9:1, pp. 137-147

, Caroline D. Ditlev Simonsen &

Fred Wenstøp.
(Brage)
The Relationship between Norwegian and Swedish Employees' perception of Corporate Social Responsibility (CSR) and Affective Commitment, Business & Society, 2012 -

http://bas.sagepub.com/content/early/2012/04/02/0007650312439534.abstract

(Brage)
ISO 26000 som et virkemiddel for institusjonalisering av samfunnsansvar, Magma 7/2011 s.79-87, Caroline D. Ditlev-Simonsen, Magma
Companies' Ethical Commitment: An Analysis of the Rhetoric in CSR Reports, co-author Søren Wenstøp, Issues in Social and Environmental Accounting, Vol 5, No 1/2, December 2011, Pp 54-81

http://iiste.org/Journals/index.php/ISEA/article/view/953

, (Brage)
Stages of growth model for corporate social responsibility, International Journal of Corporate Governance, Vol. 2, 2011, co-author Petter Gottschalk,

http://www.inderscience.com/browse/index.php?journalID=260

, (Brage)
ISO 26000 som et virkemiddel for institusjonalisering av samfunnsansvar (CSR). 07/2011 - MAGMA 0711, Pp 79-87

http://www.magma.no/iso-26000-som-et-virkemiddel-for-institusjonalisering-av-samfunnsansvar-csr

, (Brage)
Historical Account of Key Words in Non-Financial Report Titles, Issues in Social and Environmental Accounting, Vol.4, No. 2, December 2010, Pp 136-148,

PDF

, (Brage)
From CSR awareness to action? The role of the individual translator in introducing CSR into the corporate vocabulary, and the effect of this process. Social Responsibility Journal, Volume 6, Issue 3, 2010,

http://www.emeraldinsight.com/journals.htm?issn=1747-1117&volume=6&issue=3&articleid=1876098&show=abstract&PHPSESSID=k4ddmv8c8ftnsetssai7lguqn5

, (Brage)
What Motivates Managers to Pursue Corporate Responsibility? A Survey among Key Stakeholders, Corporate Social Responsibility and Environmental Management, co-author Atle Midttun, No 18, Pp 25-32 (2011)

http://onlinelibrary.wiley.com/doi/10.1002/csr.237/abstract

Bedrifters støtte til frivillige organisasjoner (NGOer); Filantropi, samfunnsansvar og de ansatte. Praktisk Økonomi og Finans, no 1 2010


http://www.idunn.no/ts/pof/2010/01/art05

, (Brage)
Fordrer det noe spesielt å lede en samfunnsansvarlig bedrift?

2/2009 -

MAGMA 0209 Fagartikler side 23-33

http://www.magma.no/fordrer-det-noe-spesielt-aa-lede-en-samfunnssvarlig-bedrift

, (Brage)
A SELECTION OF RESEEARCH PROJECTS AND CONSULTANCY WORK
Måling av støtte til ideelle formål (Evaluation of foundation activities) ordered by ExtraStiftelsen (2013-2014)

Hvordan få ansatte til å sykle til jobben (How to make employees travel by bike to work), Financed by GreeNudge (2012)

Hva ønsker investorer at bedrifters ikke-finansielle rapporter inneholder? (What does investors want the non-financial reports to contain?) Financed by the The Research Council of Norway, Finansmarkedsfondet (2013-2014)

Effektevaluering stiftelser (Effect evaluation foundations) ordered by Gjensidige Stiftelsen (2012-2014)

Er ikke-finansielle rapporter til å stole på (Are non-financial reports trustworthy?) Financed by Fondet til fremme for bank- and finansstudier (the Fund for bank and finance studies) (2012)

Gapet mellom liv og lære (the Gap between attitude and behavior) Financed by the UNI Foundation (2011)

Næringslives miljørapportering (Corporate environmental reporting) – Report and Conference, Financed by Ministry of Environment, Norway (2012)

CSR in practice, an evaluation of 80 international corporations' non-financial reporting, financed by 12 of Norway's largest corporations

The report Miljøstatus If Norge. Ordered by the insurance company If in 2001.

Developed a report that evaluates environmental status on a hotel project in Spain for a Norwegian investment company.

Business and Human Rights; Socially Responsible Companies – What? Why? How? – Ministry of Foreign Affairs / NHO, working group member, 2000.

Editor of Storebrands Rapport for Forretningsmessig Samfunnsansvar (CSR) (This report was the winner within the Trade and Service sector, and one of the three best reports of the 370 reports that were evaluated in conjunction with the annual Miljørapporteringsprisen.) 2000.

Editor of Storebrands Environment Report 1997.

From Ideas to Action – Business and Sustainable Development, The Greening of Enterprise", Jan-Olaf Willums / Ulrich Golucke, Gyldendal/adNotam/ ICC International Chamber of Commerce. Contracted for the first two sections of the book: "The Earth, Our Asset" and "The Business Response to Sustainable Development". Printed in 20 000 copies. 1992.

Changing Course – A Global Business Perspective on Development and the Environment by Stephan Schmidheiny with The Business Council for Sustainable Development, MIT press. I Administered and edited Chapter 3; "Energy and the Marketplace". Printed in 100 000 copies, seven languages. 1992.

Report on Mandatory Insurance for Transport of Dangerous Waste ordered by the Norwegian Ministry of Environment. 1992.

Mentoring and Women published in the Norwegian magazine "Ledelse" (Leadership) 1989

Carpooling - Based on experience from other countri es, especially America and Sweden, how can carpooling be introduced in Norway? Ordered by the Directory of Public Roads in Norway. 1988.

Cogeneration An explanation of cogeneration, its history and development in the US, and how it has been affected by laws and policies. This paper also evaluates the cogeneration potential in the future.

An evaluation of Public Utility Regulatory Policies Act (PURPA) of 1987.

Municipal Solid Waste Management in Norway – and introduction to the content of municipal waste, current treatment and disposal methods, and alternative ways of recovery (compared to the US).

A Model to Estimate the Impact of Gasoline Prices and Miles per Gallon Standards on the Gasoline Demand of the Average Fleet of Passenger Cars in the United States between1960 and 1988. This model was developed by using RATS (Regression Analysis Technique System).

Used Oil – What can we do with it, What are we doing with it, What should we do with it? 20 pages, ordered by Green Business (Kloster).